Suzy Ultman's fabric: Love at first sight!
I couldn't resist Appleville: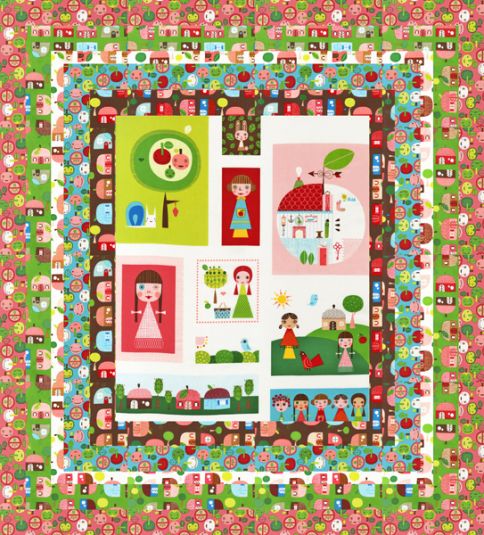 I'm using it to make a quilt for Ella's bed. I like Appleville (the central panel) so much I'd like to cut it up and transform every "frame" into part of a mobile for a baby, but I only have just enough to make the quilt and a pillowslip Ella wanted to go with it!
After Appleville I completely fell for Little Kukla. I adore Matrioskas (or Babushkas) so how could I resist this? Impossible...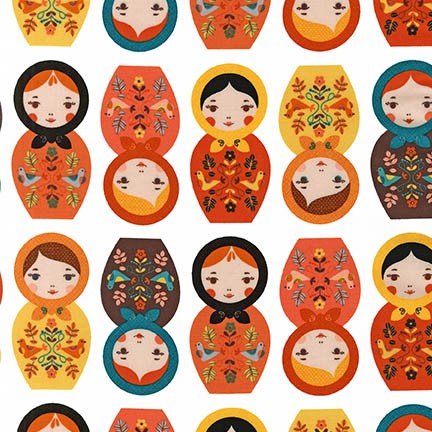 It comes in two colour ways: retro (more orange) and bright (more pink). And as if this wasn't enough, all the other fabrics of the collection are fantastic: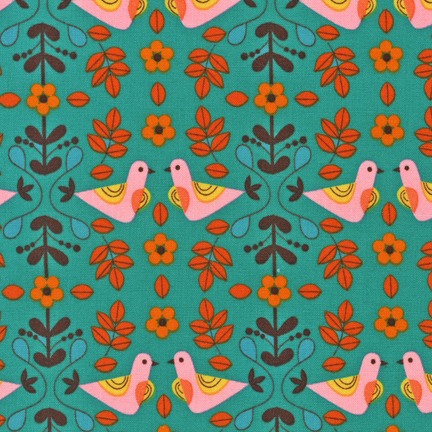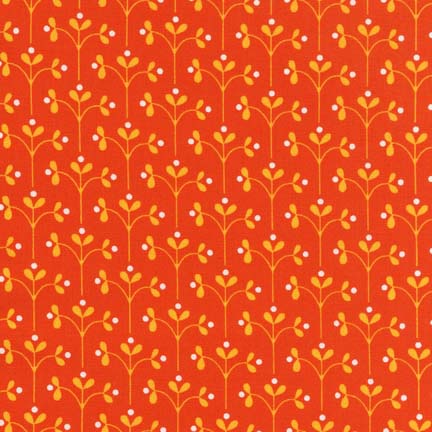 I've made a play mat for Lucy, that fits the bottom of her playpen (which is actually a toy deposit!), combining them with some polka dot fabric I already had in my stash. Haven't got a decent photo of it yet! For the moment I'll show you this, a Kukla garland:
When I saw the laminated version (Little Kukla slicker) I stashed that too! I'm planning on making a child's apron with it.
And now she's come out with Suzy's Dollhouse and I love this collection too!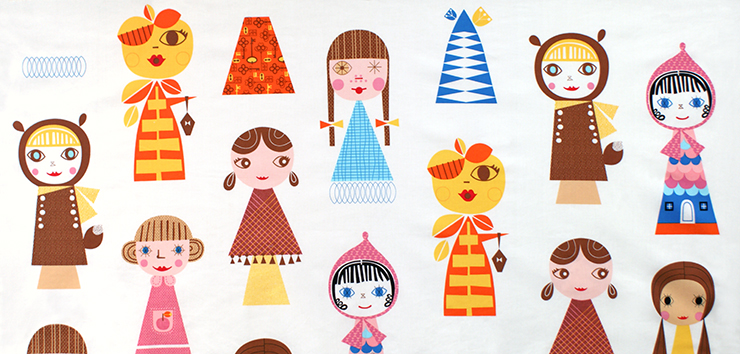 With the panel you can make dolls: there's another
free pattern
at Robert Kaufman. There's one for every taste, more classic or very funky. There are twelve fabrics in this collection.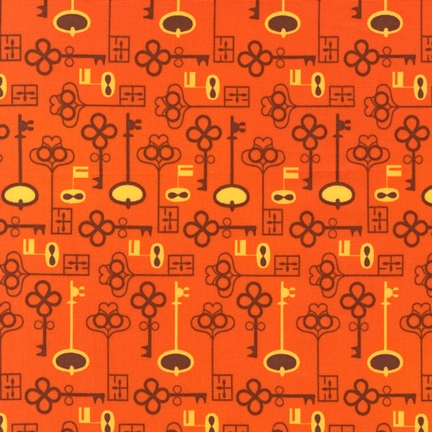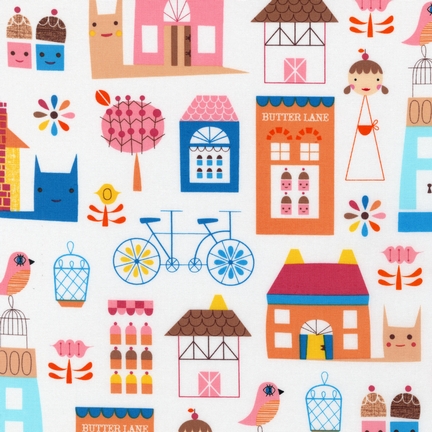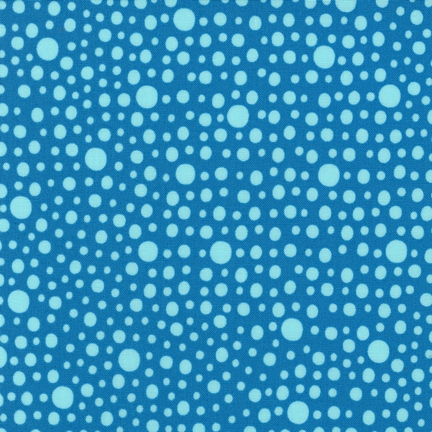 My favourite is this one: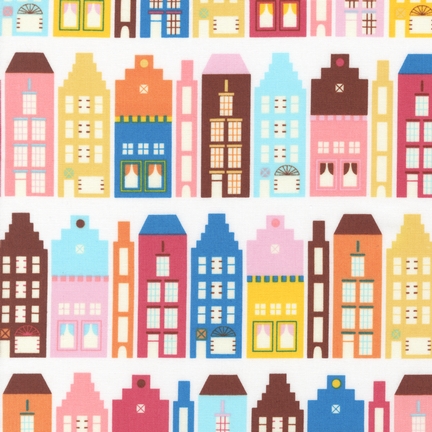 I went with an Erasmus scholarship to Holland when I was at University. The Dutch are sooo friendly and they have incredible good taste, so this reminds me of Dutch houses and how I enjoyed living there. I also like architectural fabric too, which means this is another one to put on my Wish (I could buy) List, together with the whole collection!