Back again for Week 3 of
Ayumi Takahashi
's Patchwork, Please! Sew Along. This week two projects but I knew I'd only have time to make one so I decided to try the Teabag Pouch.
At last I found the perfect home for my cross stitch "I Love Tea" button! I made a lot of cross stitch buttons when I was on leave from work looking after Lucy, they were so relaxing to make (I've written about them
here
). The pattern is from the magazine
CrossStitcher
I often buy: it's really good and up to date with trends, very modern.
I've just noticed that the ric rac looks like steam coming out of the teacup in this photo! I love tags and I had this really pretty ribbon in my stash so I couldn't resist adding it. What's a cup of tea without a cake or a biscuit anyway?
The fabric is

"TEAPOTS" by Robert Kaufman from the "Metro Cafe" collection. I love the colours and they inspired my choice of the solids too. I had to make a mock pocket to be sure I'd cut the teacup fabric the right size and position it correctly on the pocket. I'm glad I did because otherwise I would have wasted a lot of one of my favourite cotton prints trying to work out how to get it right!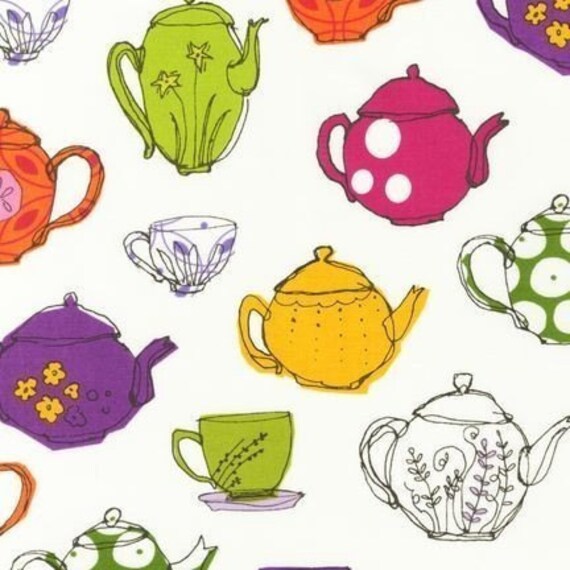 Now time for a cup of tea!