Le Challenge #11 is: Bright. The first thing that came into my mind was diamonds! Seriously (I'm a woman, that explains it!). Diamonds of course made me think of jewellery (or jewelry!) and as I'm working on the Triangle Quilt Along over at Paula's The Sassy Quilter, triangles and jewellery just clicked together and I couldn't get them off my mind. I also kept reading that geometric jewellery is very trendy this year... So I had a bit of fun and here's my entry for the Bright Le Challenge: Bright Fabric Triangle Jewellery!
I have to thank my personal and very patient photographer/daughter Ella. I don't know how she puts up with this model and still manages to take nice photos!
This is the front of the triangle fabric necklace:
There is some brightness in the fabric: it's Botanics by Carolyn Friedlander (I bet you'd already guessed!). There is also some brightness in the thread: it's Aurifil's gold BRILLO 726 (in Italian Brillo means "I shine"!).
This is the back of the necklace:
And here's the bracelet. My colleague Elena kindly lent me her hand (well, sort of...) for this photo. She's a nail artist, when she's not working in our office. Every week I run to see what she's come up with during the weekend!
This is the snap on bracelet when it's open:
The Triangle Quilt Along has been very useful, you can't see very well in this photo but I swear the triangle points are perfect! This is made using strips of Botanics from a Jelly Roll.
We're adding this project to our One Block Project: it's about finding fun and useful ways of using single blocks. We'd be really happy if you'd like to take a look at our previous projects in this Flickr group.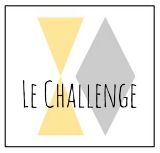 Also linking up to:
P.S. If you'd like to participate in our
giveaway
(open until the 28th of April) you can find it
here
!
This is the first finish for my Q2 FAL2014 list

!