We are really happy to have been featured by Tori at Lil' Mrs. Tori with our hand warmers! She co-hosts a very successful link party called Do Tell Tuesday.
We love the graphics of her blog and she has lots of creative ideas and tutorials. Have a look at her Do Tell Tuesday Features Board on Pinterest, there are some very yummy recipes too!
Don't miss these really interesting giveaways out now:
Ellen at The Long Thread is giving away three copies of the new UK mag Love Quilting and Patchwork. This is only for U.S. and Canada (but luckily I'm already a subscriber). Try winning or buying a copy because it's really worth it. Lots of fabric news, fresh modern quilts, many of which by favourite bloggers and a free gift included with each issue.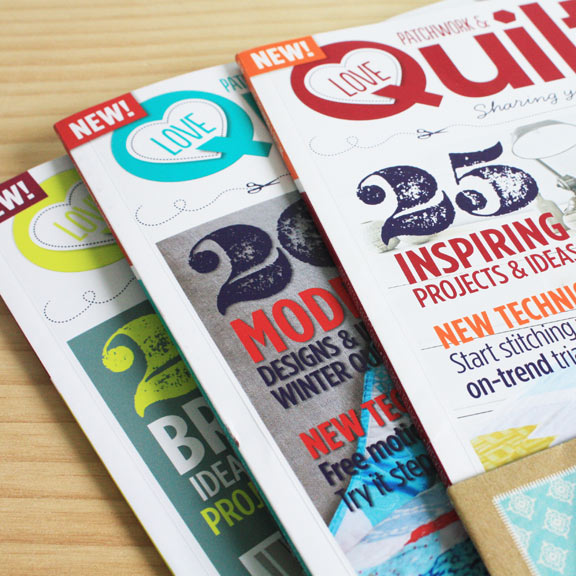 Another giveaway (only U.S.) not to miss because it's organised by the super talented Carolyn Friedlander at her blog:
The giveaway is really original, like her fabric collections: photographs expressing the concept "Savor each stitch".